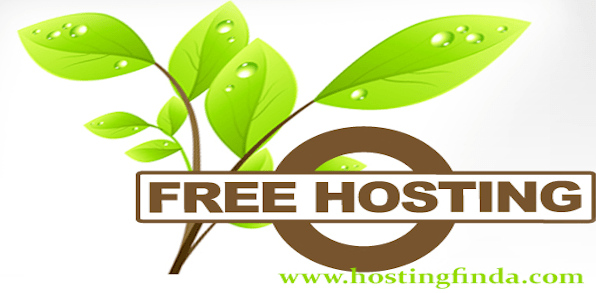 What is Free Website Hosting?
Free web hosting is non paid hosting services. There are number of web hosts which provide subdomains who wants to develop website. Some of these popular website host include WordPress and Blogger. When developing websites using these free web hosting services, website gets name like yoursite.wordpress.com and yoursite.blogspot.com.
If you want to have a website with domain name this doesn't include any of the external website's name, then you have to purchase a domain and then you can get a website hosting which is a paid service.
So there are number of many hosting companies which provide free web hosting services with many other products which you can buy from them.
Benefits of Free Website Hosting
A big advantage of free web hosting is that it is free of cost. So if you are amazed that why companies provide free web hosting services then it is important which make you let to develop a free website and then you may assured that they don't make any of the losses in business.
When you develop free website using free hosting, then advertising banners, advertisements ads should be placed on your website  to earn revenue. Sometimes revenue which comes from website get shared with owner of websites and sometimes not.
As an example, when you use free hosting from blogger, and you use AdSense services, you will get a share in revenue generated from advertisements which have been placed on your website. On other hand, when you develop free website using wordpress, then you don't have any kind of control on revenue generated from free hosted website.
Then you have full on control over your site and it is your decision whether you need to place advts on your website or not and if you want to place advertisement banners on your website then whole of the revenue will be generated from your website and will come directly to you only. Below are some points showing difference between free and paid web hosting services.
Differences between Free and Paid Web Hosting
Here are some points which show that there is huge difference between free and paid website hosting services. This will give you a better understanding of free and paid services and will help you to decide that what web service is suitable for your website.
Advertisements on website are directly controlled by hosting company which provided free web hosting service to you:  This can banners, pop-ups and other advertisements on your website but on these advertisements you will not be having any kind of control.
Suppose if you having partial controls, then you can decide yourself that what size of banner is suitable for your website and would be displayed on website nicely. 
On contrary, if you buy paid web hosting service then you have full controls of your website then no outsider can decide anything regarding your website.
There is no customer support for free website hosting: Something free service cannot be asked to come up along with value added services. If something goes wrong with website, then there is no customer support available in case of free hosting.
On the other hand, paid web hosting not only provide technical support to customers but they also provide tutorials and guide to help.
Lesser data transfer capacity and low bandwidth usage capacity: Free web hosting makes less data transfer capacity which makes performance of website down whereason the other hand paid hosting gives an optimum bandwidth and data transfer for uptime.
If you use free hosting services then you can't upload videos and images as you don't have enough disk space.