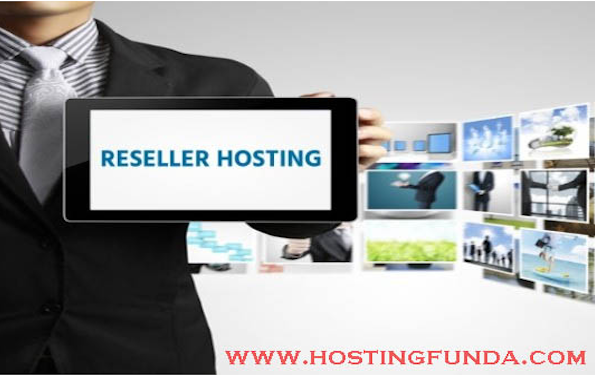 A Hosting reseller may be a profitable way to earn income. Owing a web hosting business allows you to set up, operate and manage the backend of websites, domain management and emails for your company.

Starting a hosting reseller business is a best way to kick start entrepreneurial journey. It is easiest and fastest way to start your business. Once you decided to start, it is most important that you pick best reseller web hosting plan which gives best manageable and features and other benefits at the very affordable cost.

Below are some tips that how to pick best reseller web hosting plan for business:
Easy to use Reseller cPanel: As a reseller hosting, you need to monitor, manage and implement several user web hosting accounts. You need to select a host which offers a convenient and easy to use reseller cpanel to manage client accounts. You will not be wasting time which allows to manage and allocate services for customers. Just to ensure that web host provides state of art cpanel which makes to manage reseller business with ease.
Value Added Features: It is important to provide an additional value added features apart from basic web hosting services. Customers who always look for web hosting plans which supports multiple applications and features. Does hosting plan supports multiple programming languages or applications? You will not be able to turn away from clients just because web hosting plan doesn't support features. Many more times clients have requirement to host applications. Just make sure that hosting plan supports multiple features to suit requirements of your customers.
White labelled Web Hosting Solution: To sell web services in own brand and name rather than using parent web hosting provider's name. Obviously, you want to promote your brand rather than someone else. So this is very important that choosing a web hosting plan offers you to sell White label reseller. As a white labelled hosting reseller, you will get your own interface to sell customized product and can promote reseller business in market. You can also use API which integrates with your website.
Customized Plans: Customers who look specifically for web hosting plans which suit business requirements. Web hosting plans allows customization which you can design tailor made solutions for customers. It helps to sell best and more giving profits on sales.
Additional Services like Reseller Domains: Why you want customers to book domains somewhere else? Each web hosting pack need domain name to develop website for selling domains and may add another web services to offer good profits to revenue stream.
Choosing Reliable Web Host: It is most crucial factor which decides success of reseller web hosting business. This provides quality service should be on the top priority if you want to grow and sustain business. Associating with unreliable host which provides sloppy services not only chase existing customers away, this also keeps potential customers to buy from you.