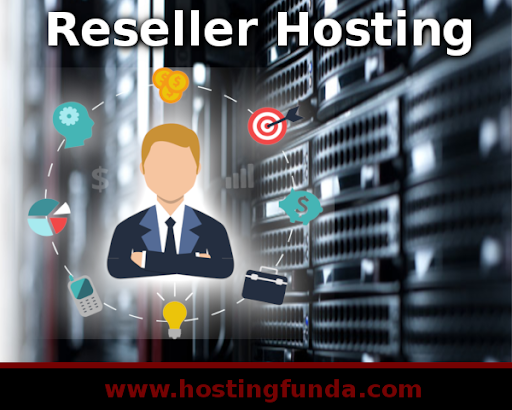 Why become a hosting reseller?
How often have you been asked by a client to recommend a company to host their website and you have pointed them in the direction of your own web host? As a web designer or developer you have a client base that needs web hosting for the sites you are creating and offering web hosting and domain names should be a natural extension to any web designer/ developer's service portfolio.
From the client's perspective they do not have enough knowledge of the hosting market to find a web host easily and will happily buy hosting from someone who can handle all aspects of their site. From the designer's perspective it becomes a healthy source of recurring revenue as well as maintaining customer contact once the initial design work is completed.
Becoming a web host
One option designers take is to host their client's sites from their own web site's Virtual Private Server (VPS) or dedicated server. Hosting multiple clients' websites this way can soon become an administrative. Web hosting is more than just allocating web space to store and access the site's HTML, CSS, PHP and JavaScript files.
A specialist reseller solution provides you with an environment built specifically for the set up and management of client's hosting accounts, creating tiered hosting plans, automating emails and managing billing. A search on Google for "reseller hosting" shows there are a lot of reseller hosting suppliers to choose from.
The best reseller packages are offered as completely white label (also know as private label) and should allow you to tailor every component to your own requirements so that the client need never know their website is hosted with anyone else.
The other main features we always recommend looking at are whether the host has any limitations on the amount of web space, traffic, emails and databases you can re-sell. Do they offer both Windows and Linux accounts and which programs do they provide for you to offer to your clients (e.g. one click install Drupal)? When it comes to deciding
whether to use a host in the UK or the US your main consideration should be do you get access to free support during UK business hours?
Lasting relationships
Reselling web hosting puts you at the centre of each stage in the process from concept to execution to launch, helping you to develop long term relationships with your clients. Even if you decide to offer the hosting on a cost basis, the long term benefits (e.g. being the likely first port of call for future design work) make it a worthwhile investment.