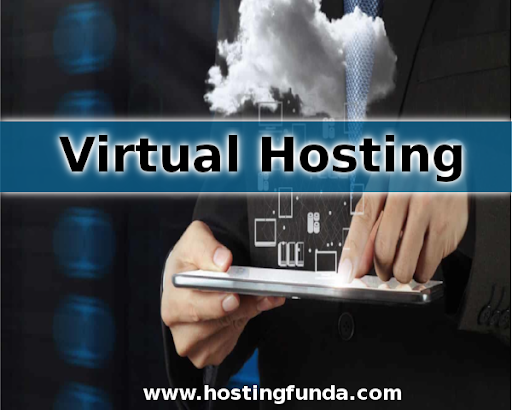 Virtual Private Server
On the Internet, virtual hosting is the provision of Web server hosting services so that a company (or individual) doesn't have to purchase and maintain its own Web server and connections to the Internet. A virtual hosting provider is sometimes called a Web or Internet "space provider." Some companies providing this service simply call it "hosting."
Typically, virtual hosting provides a customer who wants a Web site with: domain name registration assistance, multiple domain names that map to the registered domain name, an allocation of file storage and directory setup for the Web site files (HTML and graphic image files), e-mail addresses, and, optionally, Web site creation services. The virtual hosting user (the Web site owner) needs only to have a File Transfer Protocol (FTP) program for exchanging files with the virtual host.
Virtualization-
The server virtualization is similar to that which led to the development of time-sharing in the past. Although these resources are still shared, virtualization provides a higher level of security, depending on the type of virtualization used, as the individual virtual servers are mostly isolated from each other and can run their own full-fledged OS which can be independently rebooted as a virtual instance.
Hosting–
Many companies offer virtual dedicated server hosting as an extension for web hosting services. There are many challenges to consider when certification proprietary software in multi-tenant virtual environments.
With unmanaged or self managed hosting, the customer is left to direct his own server instance. However, there are two more kinds of hosting as well; fully managed hosting and semi-managed hosting. In semi-managed, there is a control panel interface for
helping users in managing the Linux server while in fully managed hosting, the overall maintenance is offered from server side.
Unmetered hosting is usually offered with no limit on the amount of data-transferred on a fixed bandwidth line. Unlimited hosting is also commonly used but generally limited by
terms and conditions. Offers of unlimited disk space and bandwidth are always bogus due to cost, carrier capacities and technological boundaries.
Cloud servers–
A VPS which is dynamic s often referred to as a cloud server.
Hardware resources can be added dynamically
Server can be moved to other location or hardware while it is running