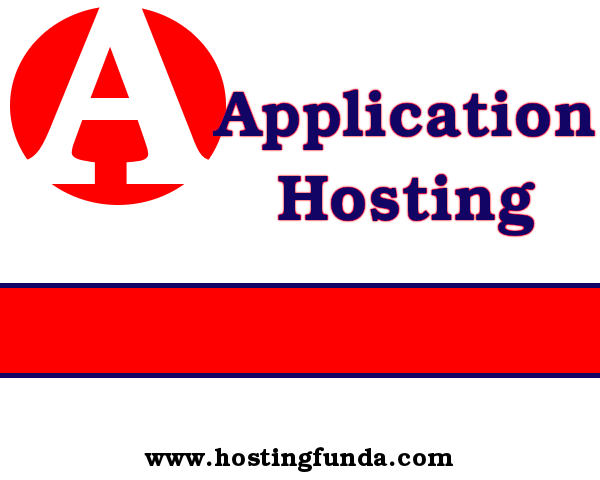 Benefits of Application Hosting
Hosted applications are hosted and powered from the remote cloud infrastructure and are accessed globally through the Internet. Hosted application provide the same functionality as locally installed software but can be updated more easily. Hosted applications may also be known as online applications, Internet-based applications, web applications although these terms often have a wider scope.
A hosted application is a software as a service solution that allows users to execute and operate a software application entirely from the cloud on a recurring subscription. Hosting is a software application distribution system where your application – CRM, location intelligence or others are managed and maintained by a well qualified service provider and made available to you, as a service over the WWW.
This means that an application resides on the provider's servers instead of your in-house servers. Application can be instantly accessed and shared by your sales/marketing and other staff, through a web browser. Within many cases, this means that the provider of hosting is responsible for support, upgrades, maintenance, installations and security on a 24×7 basis.
What is a Qualified Provider?
Generally, a qualified service provider is a company that has either developed the application and/or is certified by a software manufacturer, like Microsoft. Well qualified Providers have worked extensively with your application and understand all the inputs and output. They know exactly how to make the application work and are able to support you with best practices.
Some good things that we experience with good hosting service
No loss of data security or control
Quick implementation and quick ROI
No steep learning curves, plus ease of use
Reduced Sales, Marketing and IT support
Lower software and hardware costs
24 hours maintenance and support and security
Automatic and frequent upgrade.
What are the Benefits:
The biggest benefit is that you are sharing and accessing vital information with all your sales and marketing teams, instead of it all residing on your separate desktops. In addition, you should get:
Sales & Marketing on the same page, sharing the same information all the time
Improvement in company image and customer loyalty
Reduction in costs and increment in revenue and ROI