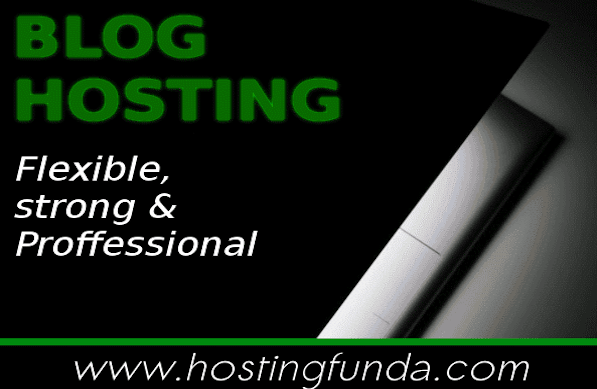 Blog Hosting is another type of web hosting. Blogs are like weblogs, these are the websites which feature regular updated in form of individual entries. With different options of blog hosting which are available nowadays, getting blog set up often can seen as an overwhelming tasks.
What is a Blog?
Abbreviation of Blog is "weblog", it is a term which describes the websites which maintain ongoing chronicle of information.
Features of Blog Hosting:
There are amazing features of blog hosting which allows to install or to use blog software like  Nucleus,b2evolution,Typepad and WordPress. All these features will include:
Easy one-click install (ie. Fantastico)
Large amounts of storage space and bandwidth
Database support (ie. MySQL)
Scripting support (ie. PHP)
Why Blog Hosting is used?
A very first step for choosing blog host is to create a blog using free hosting or by investing some amount to purchase hosting. Like an example, if you are looking up to create personal blog to keep in touch with friends and family members, in this case a free blog service if sufficient for needs.
Here are some free blog hosts like WordPress.com and Blogger, these offer user friendly and easy to use interface which makes very simple with technical skills to start blogging. No separate database configuration or script installation is required because it is ready for use.
Free blog hosting provides limited selection of templates so that you can alter look of you blog which suits better for personal tastes. You will not be able to remove ads from the website, since it is a primary way to generate revenue using free blog.
For the bloggers who hope to turn up their blog into source of income, it is best to invest in paid blog hosting. With help of paid hosting, you may have your own domain and great option for customization of blog. Suppose if you want to run ads on your website, you will be one who keeps on generating income. Blog hosting is best to accommodate larger amount of organic traffic. Paid blog hosting offers easy one click installation for big blog softwares, you can get your blog up and can run in just few clicks. 
Which one is best Blog Hosting?
WordPress is best to start up. There are some reasons which are mentioned below which shows  that WordPress is good for hosting a blog.
WordPress is the most popular
WordPress is most famous platform which is used by maximum number of bloggers than any of the other platform.
WordPress is an open source platform
It means that number of coder around the world are regularly improving WordPress for the free. Security upgradation and new features get launched several times in a year.