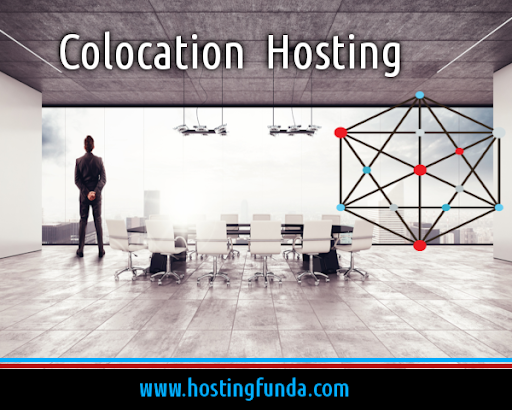 What is Colocation and its services
What is Colocation?
Colocation refered  to the practice of housing your servers and devices in a professional datacenter in order to access economies of scale, advanced infrastructure, greater bandwidth, lower latency, specialist services and systems, constant security and a whole host of additional advantages.
As technologies becomes more extensive and sophisticated, the option of constructing or adding on to a proprietary, private datacenter becomes commercially and practically absurd (except, perhaps, for the largest businesses).
Modern datacenters are very large facilities. For instance, the  very new PEER 1 Hosting datacenter located in Portsmouth,UK has a floor area of 5,372m2, delivering  the 11 MVA of power. And yet it consumed a minimal amount of power, thanks to  free air cooling system that would be beyond the means of any single enterprise.
Greater resilience to the disaster and to the malicious attack, huge savings available in cost and time and the sheer convenience of an environment in which every conceivable service is immediately on hand — it all adds up to a logical argument for colocation as the best strategy for many businesses.
What Are Colocation Services?
Colocation services are offered by datacenters equipped and configured to allow secure client access to private servers. Colocation services includes leasing server cabinets and cages, connecting to  ISP's network and physical infrastructures, and monitoring the server status.
Each cabinet and cage is securely locked and inaccessible to other colocation clients. Hardware is being  administered by the client without any ISP involvement, except manual server restart  upon the request. Some ISPs offers additional professional services as well.
Colocation services let clients take advantage of superior datacenter infrastructure, while maintaining the control over their servers. The benefits to colocation customers include:
Environmental control, such as constant temperature and humidity maintenances, and particulates filtration
Fire suppression systems
Redundant powered sources and uninterruptible power supplies (UPS) backup
Large capacity of the multi-homed quality bandwidth
Around the clock physical security such as card's entry and video monitoring of the facilities
Monitoring and the technical services such as central data storage, backups, firewall and DDoS attack mitigation.
Using colocation services is an effective way to obtain business continuity, scalability and the minimal network latency at a fraction of the cost it takes to accomplish the same things in a private datacenter. Yet  at same time you can maintain complete control over the physical server, the operating system and the application.