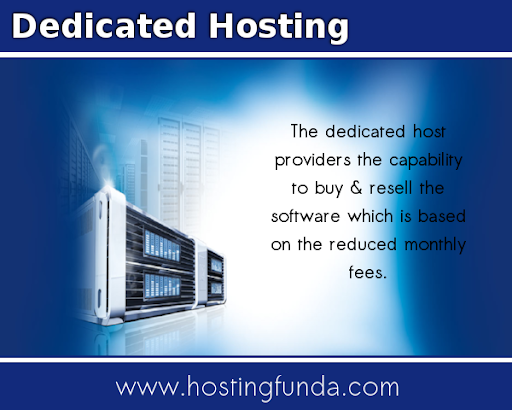 Dedicated hosting service is type of Internet hosting in which client leases a whole service without sharing with anybody else. It was also know as dedicated server, or managed hosting service. As compared to shared hosting, it is more flexible because client is free to choose operating system and hardware, etc.
There is another level of dedicated hosting that is complex managed hosting. Complex managed hosting applies physical and hybrid and virtual servers. Some companies may choose combination of physical and virtual hosting solution.
While using dedicated hosting service client can get benefit for security, email stability, better performance, and better control.
Dedicated server offer various operating system for the user. Linux and Unix are open source operating systems which are offered free to the customers. Commercial operation system are offered with monthly fee to the customers.
Bandwidth and connectivity is also provided by the dedicated hosting server. Bandwidth means data transfer rate that can be carried from one point to another, it is represented in bits per second. It can be provided to the customers in 95th percentile method, unmetered method, total transfer method, and bandwidth pooling.
Based on the service provider dedicated hosting server define their level of management.
Fully managed – it includes software updates, monitoring, reboots operating system upgrades and security patches.
Managed – it includes medium level of monitoring, management, updates, and limited support.
Self managed- it includes regular maintenance and monitoring.

Unmanaged – there is no involvement from service provider. Customer have to maintain and manage.