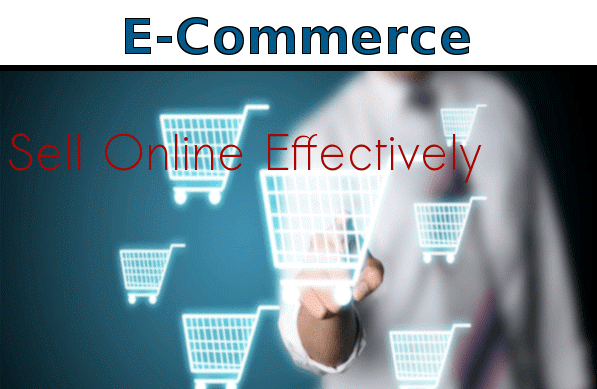 Ecommerce hosting is that type of hosting which is provided to the companies want to sell services and their products on World Wide Web including Web Server to serve company's pages, Website design including catalog pages, and special capabilities needed to confirm sales orders, process and to accept payments.
Ecommerce web hosting includes web templates for building the virtual storefronts, providing softwares for customized electronic shopping portals, fulfilling and taking customers orders, arranging secure purchasing through credit cards, and providing tools for managing and tracking inventory. 
Company's contact with e-commerce hosting providers to purchase hosting web space on its server. This web space usually billed monthly, along leasing of computer software for processing online orders. Computer servers may be shared with clients, in case of companies expecting substantial amount of web traffic, this may be dedicated exclusively to one of the client. 
To ensure the secure payments, these providers also assist in setting up the Internet Merchant accounts, these are the bank accounts established to process Discover credit card transactions, American Express, MasterCard, Visa. Some of the hosting providers register company's domain name as a part of package. 
Ecommerce web hosting firms to manage technical aspects of maintaining and creating commercial Web site for customers. For small scale companies, it is often more cost-efficient and effective than setting to along with managing their own e-commerce websites themselves as they are essential sharing cost of expensive equipment and Internet connections with the other companies. 
Scalability and High Availability: When running an e-store, it is important to ensure that website is all time availability. Because of less-availability or nonavailability means lost in sales. Unlike physical store, customer will not be seen online and there is a slow down in loading of webpage which irates visitor so much as that he might lose interest and go from website without making purchase.
An efficient ecommerce hosting provider will ensure high availability of website, with less or no downtime.
Securing customers' transactions: Online business means online transactions. When customer purchases product from your website, visitor makes online transactions.
Ecommerce web hosting provider equips website with authentic SSL certificates to safeguard  customer data during transactions. Also, securing website from hackers and viruses through different security applications.
Ease of shopping from cart:Firstly, allows customer to add up products which customer likes and review all of these products and order the desired ones from single place. Secondly, this provides a hassle free shopping using secure checkout process. Easy integrations using payment gateways help the customers to place orders straightaway. Therefore, e-commerce hosting services with the shopping cart integration should be best preference.
Hosting experience having less technical know-how: In ecommerce hosting, hosting company provides web server,install special capabilities on your website, website design tool  related to order the processing and payments. Therefore, a ready to use framework is in form of some of the virtual templates and can be further customize and to enhance your website.
Multiple website management using single admin panel: Online hosting retailer starts with an aim of expansion; so a hosting provider who let you to manage multiple websites using single admin panel. It will help in expanding business base and earning more customers.