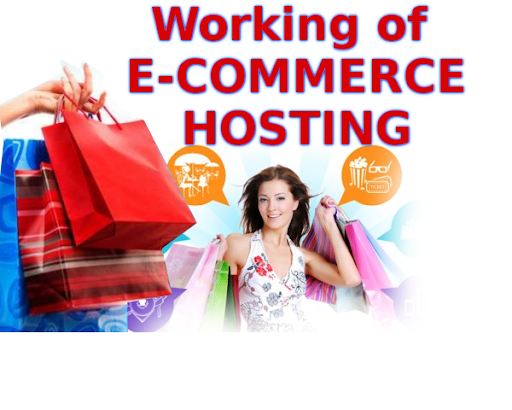 Working of E-COMMERCE HOSTING
E-commerce hosting is a great business in which a company supplies other companies whatever they need to sell their products and services on the World Wide Web – including a Web server to serve a company's pages, possibly the Web site design (including catalog page), and the special capabilities needed to be accepted, process, and confirms sale orders.
E-commerce hosting usually include providing templates for building virtual storefronts or online catalog, providing softwares for customized electronic "shopping cart," taking and filling of customers orders, arranging for secured credit-card purchasing, and providing tool for tracking and managing inventory. There are many companies which offer ecommerce hosting at very reasonable price.
A company contracts with an e-commerce hosting provider to purchase hosting space on its computer servers. This space is usually billed monthly, along with leasing of computer software for processing online order. The computer server may be shared with other clients, or in the case of companies expecting a substantial amount of traffic, may be dedicated exclusively to one client only.
To ensure secure payment process, these providers also usually assists with setting up Internet merchant account, which are bank accounts established to process Visa's, MasterCard's, American Express and Discover credit-card transactions. Some hosting providers will registered a company domain name as part of the package.
E-commerce hosting firms customarily manage all the technical aspects of creating and maintaining a commercial Web site for its customers. For smaller companies, this is often the more effective and cost-efficient than setting up and manageing their own e-commerce sites themselves since they are essentially sharing the cost of expensive equipment and Internet connections with other companies.
An e-commerce hosting provider may also provides services other than managing online transactions, including EDI, the gathering of demographic or other information (usually for marketing purposes), or transactions between businesses (business-to-business e-commerce).