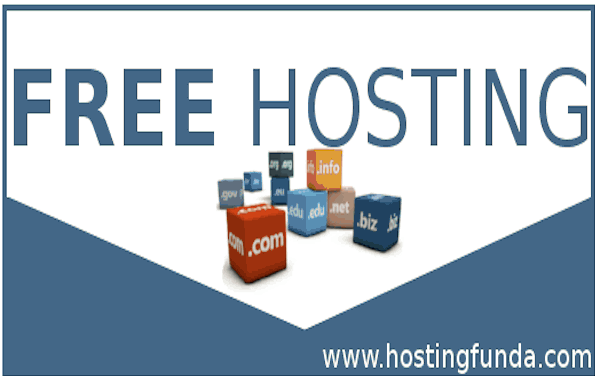 As name suggests that free web hosting is a non paid hosting service. There are number  of hosting provider who provide subdomains to those clients who want to develop website. All such free hosts include WordPress and Blogger. When you develop websites using free hosting services, then your website get name like yoursite.wordpress.com and yoursite.blogspot.com.

If you want to develop website with domain name which doesn't include any of the external site name, you have to buy a domain and get hosting  which is usually paid service. There are number of hosting companies which offer free hosting with other services/products which you buy from them.
Benefits of Free Website Hosting
There is a single and best advantage of free hosting and tis comes free without any of the cost.  If you are amazed about free hosting companies let make website free of cost. When you develop website free of cost, use your website to place banners and advertisements and can be used to earn revenue.

Sometimes, revenue from advertisement is being shared with owner of website. For example, when you get free hosting from blogger and use AdSense service, you can get share in revenue generated from advertisements which they place on websites.
On the other hand, when you develop website using wordpress, you don't need to control on placement or revenue generated from free hosted website. Situation gets different when website get hosted through paid hosting services.

You have full control of your website in your hands and you can decide the place where you want to publish the advertisements on your website. 
How do the free web hosts make money?
Free hosting makes money in other ways, like popunders ads, popups or banners on free webpages. Some of free hosting companies not put ads on your site and this  will make webmaster to click on banners in cpanel or in file manager in hopes that someone will click on advertisements. Lure visitors with free web hosting upgrades and pays for the advanced features.

Few send occasions with ads or even sell the email addresses. There is a new method which is very popular now that is to get the required certain number of quality forum posting, which is as like as getting free content and to display more ads to the website visitor.