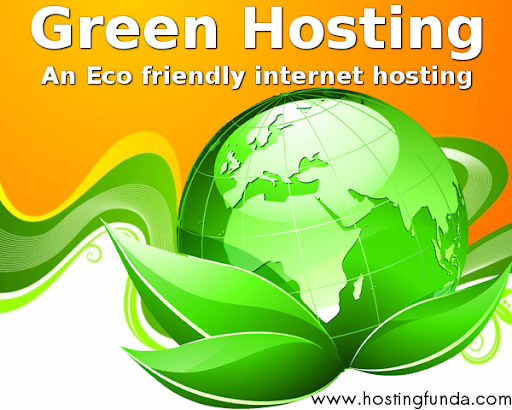 Green Hosting- An Eco friendly internet hosting
Green Hosting
It is common to hear about new data centers being built, and it may seem as the energy used by the cloud is a growing problem. But still services provided by the cloud can be remarkably efficient.
These efficiency comes from maximizing server utilization, using high efficiency facilities and making power usage efficiency a priority for hardware and software developers. Green hosting is internet hosting which involves green technologies to reduce environmental impact.
Powering an Email System:-
When a user checks their email, energy is consumed in 3 places:
The client: The phone, computer, laptop or other device directly accessing the mail is called the client. It is using electricity as it fetches an display emails.
The network: All the networking equipment between the client and the email server like wireless router, network switches, and all other use electricity. In a small office, a wireless router may be the only network device involved on the other hand in a larger enterprise, networking equipment could involves dozens of devices.
The server: The computer or a group of computers receiving, sending and storing email is called the email server. This machine or group of machines is constantly on and consuming electricity.
Provisioning email servers:
Email server is a computer that sends outgoing messages to the external network and stores incoming messages until a user download them or delete them. Server can be very large, powerful machine for handling many users simultaneously or smaller machines for handling only a few.
The small organization is at a distinct disadvantages. It have to purchase a server that can host 300 users when it only needs capacity for 50. An organization can't purchase and power half a server if that's all they need. The energy consumption of a fully-utilized server is not much higher than a partly-utilized one.
Computer Housing and Cooling:-
The energy email servers consumes directly is only one component of the energy used to store and deliver email. Additional energy is required to cool and house the servers. A server located under a desk or in an office networking closet makes the use of the sane air conditioning system as people in the office. This can be inefficient, because the room temperature are set up for personal comfort, not for server efficiency.
Why to choose green web hosting:-
Green hosting, involves web hosting that is environmental friendly.There are many things that a company can do to classify themselves as a green host. The most common involve the renewable energy such as hydro, solar or wind energy. There are many reasons why one should use green hosting, but one of the biggest reasons involves energy consumption.
The cost for the green hosting can be lower than the regular hosting. This is ofcourse means saving now.