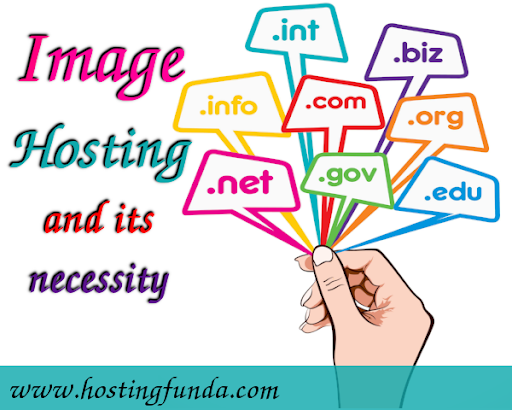 Image Hosting and its Necessity
An image hosting is a service which allows individual users to upload the images to an Internet website. Then that image will be stored by image host onto its server and it will shows the individual user different types of code to allow others to view that image.
How it works
Now the question arises how it works. Actually, the typically image hosting websites gives an upload interface, a form in which the uploader specifies the location of an image file on his local computer file system.
After pressing a "Submit" button the file is uploaded to the image host's server. Some of image hosts allow the uploader to specify multiple files at once using this form which is a great advantage. It also provides the ability to upload one ZIP archive that contains multiple images. In addition to this some hosts allow FTP access, where files can be uploaded in one session using an FTP-capable browser or FTP software.
After this whole process, the image is hosted on the server. In other words we can say the image is available on the web now. The uploader can also define inline links to the hosted image, so that to embed it on other websites. Eg.
– Linking with HTML code
– Linking with BBcode
– A clickable thumbnail which is linked to the full image.
Tools
Image hosts provide tools such as the ability to create photoblogs/galleries with your images or to add them to a slide show for easier viewing. Some offers more advanced tools like the ability for an individual user to add notes to an image that they uploaded or browser sidebars. Other hosts also have introduced novel features like the ability to accordingly resize images down to a user-selected size. And by Flickr tool we can upload photos using a camera phone with email capability.
Identification
Hosting services have the potential ability to identify where and when their images are being used. When an image file is achieved, the image host is able of logging the date and also the general numeric internet address of the request.
Best image hosting sites are
1) Instagram
2) Imgur
3) Flickr
4) Photobucket
5) DeviantArt
6) Shutterfly
7) TinyPic
8) ImageShack
9) ImageBam
10) Picasa
11) Snapfish
12) WeHeartIt
Cost
Most of image hosts are free, even some don't require registration. Of the free image hosts, there are a lot of advertisements, mostly on their top pages, "not found" pages or thumbnail pages.