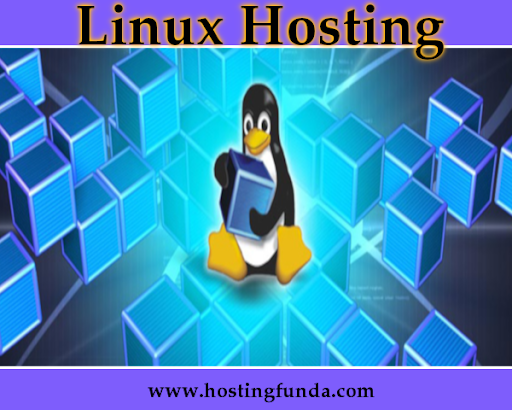 Advantages and Disadvantages of Linux Hosting
You know when we talk about Web hosting, the best operating system for web servers is Linux. Suppose your website that it is a data container,  that have all the content you would wish to distribute on the World Wide Web. What the Web hosts did was, they provide space to your website on their servers and Internet connectivity through their data centre.
What mainly linux hosting is
Linux hosting is any kind of hosting using the OS called Linux on the server. Linux is a Unix-like operating system provided as a free, open source choice. It was first developed in 1991 as a free operating system for Intel x86-based computers. Since, it has become one of the most popular open source operating systems on the market.
Two platforms which are typically available for web hosting are.-
1:  Windows
2:  Linux      
 Linux web hosting Platform
Linux is an UNIX based and open source platform that is mostly used for Website hosting . The most important feature of Linux is LAMP.
LAMP means combination of software and server technologies that are open source. It makes Linux web hosting to offer optimal solution to website hosting with limited budget.
 Why linux
When we talk about Web hosting , the best operating system for web servers is Linux. And its main Characteristics are that
* Linux is reliable,
* Linux is stable and
* Linux is efficient
The most demand of the linux is in the environments of web and mail servers.
If anyone plans to do some work or project that uses PHP, Perl or MySQL languages , Linux is the solution one should choose .
 Supported web kit tools in Linux as compared to windows .
Development Tools                     
Linux has this Word Press and other Web apps
Linux has Dream weaver / other WYSIWYG apps
Linux has PHP , MySQL, CGI, Python or Perl
Windows has ASP , ASP.NET and MySQL 
Advantages
Secure and Stable :  Linux is well known for its stability and security aspects. Linux web hosting gives you strong platform in terms of data safety and steadiness.
Easy Backups : It is very important to have backup for a website especially when it accesses non-redundant. Linux has easy backup facility through inbuilt tools.
Basic Plans:  Linux web hosting provides with the array of basic plans encompassing FTP access , Common Gateway Interface ( CGI ) scripting , MySQL services along with Email services and SSH access.
Simple Administration:   Linux offers simple administration benefits without using other software tools. Other platforms don't do this.
Technical Support :  Linux platform usually provides troubleshooting facility and problem solving function to its users. Technical support and service which is offered by Linux is best in class.
Low cost : Linux being an open source platform charges you far lesser in terms of setup, software and monthly costs making it a most preferred solution.
Disadvantages
Domain Knowledge : This might not be a major demerit but having inadequate or lesser knowledge of Linux can be disadvantageous .
Compatibility : Websites which are developed having windows as its native platform may have problems gelling with Linux , having an issue of compatibility . But this problem is solved in a way with usage of ASP.net.
Anything which has advantages has also disadvantages too. It depends upon the user to make the most of it with the brighter side.