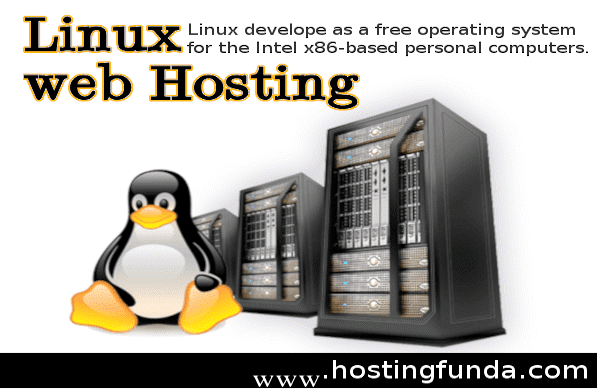 World Wide Web works with hosting services where organizations upload their data on Internet for further distribution. Hosting services like DNA Hosting services, Email Hosting Services are different types of Hosting Services. Using hosting services, you can easily upload website on World Wide Web.
Suppose your website is like a data container, which has content which you like to distribute on World Wide Web. Space provided to your website on servers along Internet connectivity through data centre. In the simple words,you get simple server space and connectivity through the web hosts.
There are two type of hosting service provider, one is free and second one is paid hosting, you can choose as per requirement. Email hosting, Video hosting, Blog hosting, Image hosting, File hosting are type of the different hosting services which are provided by web service providers.
Types of Hosting Platforms
Linux and Windows are two types of platforms which typically are available for hosting. These platforms are independent of operating system which you use.
Suppose you have a static website developed using HTML and CSS, you can host this static website on Linux and Website platforms. Choice of platform would be a majority based on type of scripting language which you use for your website. It is primarily because of inheritance with a specific platform.
As an example, if you use MySQL and PHP for your website, you should host your website on Linux platform. On other hand, if your website has been developed using scripts like SQL,ASP,ASP.net or Access then you should choose Windows platform. Choosing Windows based platform is your natural choice.
Over many years, Linux has been emerged as a favourite web hosting platform.
Linux Based Hosting Platform
Linux is an open source and unix based platform which is predominantly used to host website. LAMP is most important feature of Linux. LAMP is used for Perl/PHP/Python and MariaDB/MySQL,Apache and Linux. LAMP signifies a good combination of software and server technologies and these are open source and making LInux hosting offers a good solution to the website hosting with the limited budget.
Linux and Windows, these both platforms give access to FTP, with which you can upload files on server through hard drive. As the uniqueness of LInux platform lies in the provision of telnet or ssh access which helps to interpret the user data over transmission control protocol. Common Gateway Interface, helps to aid with application on browser.
An open source platform provides access to a very wide range of applications, snippets, scripts etc. making easier for developers to try hands on website development.
Benefits of LINUX Based Platform Hosting
Stable and Secure: Linux is good known for security and stability aspects. Linux based web hosting gives robust platform in terms of steadiness and data safety.
Easy Backups: It's very important to get backup for website especially when this accesses a non redundant. Linux brings best in class and easy backups facility through the inbuilt tools.
Basic Plans: Linux based web hosting provide you with array of basic plans encompassing MySQL, Common Gateway Interface scripting, FTP access along ssh and email services access.
Simple Administration: Unlike all the other platforms, Linux hosting offers very simple administration benefits without using the other software tools.
Technical Support: Linux web hosting comes with philosophy of providing facility for troubleshooting and function for solving problem to user. Technical support, service and making reliable is offered by Linux which is best in class.
Low Cost: Linux being an open source platform charges you far lesser in terms of setup, software and monthly costs making it a most preferred solution. Linux is an open source platform which is charged far lesser for setup of software and monthly cost making most preferred solution.