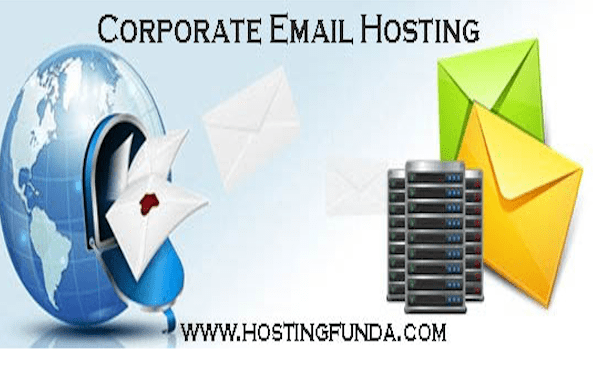 A corporate email is that email service which is specifically used for business. Corporate business email address contains company name like yourname@companyname.com. This email ID not only establishes authority is a person to act on behalf of the company bit also this acts as an advertisement of company because business name stays visible with each and every communication that the employees make. Building brand name is only an advantage of business email.
Benefits of Corporate Email Hosting
Communication made more Professional: Using corporate emails make your business communication much more professional with your employees, these emails also very helpful to communicate professionally with clients. Sending business proposals to prospective customers using free accounts sound unprofessionalism, and is unlikely create an impact. On other hand, if similar proposal sent from business email address then this looks more convincing and professional.
Trust: Corporate business emails are more trustworthy as compared to the free email accounts by customers. Professional email account is associated with a domain name which is company's business domain name on which primary website is hosted. If any of the customer wishing to know about services which can be easily recognized by your company email address. This helps in gaining customers.
Cost Effective: Cost of an email account is nothing in comparison to benefits which you get from them. Many more businesses consider in investing in corporate emails as wasteful expenses. So once they start using emails, then see the benefits, they will realize true value for money.
Storage Space: Most of the business email service providers offer customized storage space to the customers. Depending on specific customer requirement, email hosting service provider moves ahead and customize storage space.
White-Label Email Hosting: Using white labelled email hosting, you can use your logo on email accounts. It helps to use your own brand name on email account. Most of the businesses prefer white labelled email solution for their professional businesses as they do not want users to know about parent service provider. White labelled solution helps you to keep identity of service provider private and allows user to use own brand name on emails.
More & Better Features: Professional accounts give more features and benefits than free email service. As an example, free email account does not allow customized mailbox size, where a professional email account allows to customize mailbox size according to the requirement. Professional mails give specialized features for professional usage, like mail grouping or mail monitoring which is a free account which won't be given. Corporate email solution for big enterprises give features of shared contacts, tasks and calenders with recovery and backup of deleted trash mail. You can customize corporate business email service as per requirements when you use paid server hosting service.