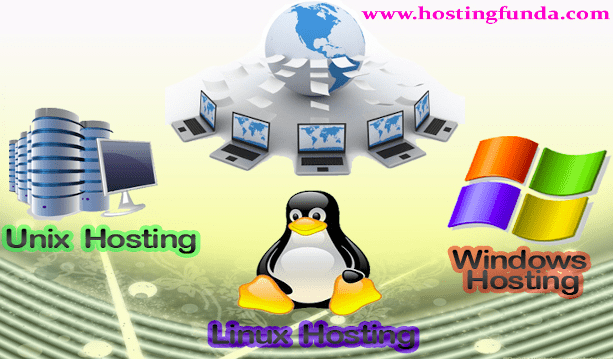 Linux Operating System
Linux is an operating system which has become one of the popular OS in market. It is basically software on computer which allows user and applications to gain access to devices present on computer in an order to carry out desired operations.

Just take a note that operating system transfers instructions from application to processor of computer. Then processor executes given tasks and then transmits the results to the application through operating system.

Linux operating system is just similar to the Windows and OS yet this is an open operating system, so not one company is accountable to provide support and development.
Who uses Linux Hosting?
This cannot be denied that Linux operating system gain large number of users throughout years. There are number of various reasons that why Linux Operating System has become favourite operating system and has catered to needs of different users throughout the world.
Users who are familiar with Unix and want to operate on Personal computer.
Those who used to experience experiment with principles of operating system.
Users who want to have control over operating system.
Users who face problems using Microsoft.
Unix Operating System
UNIX was developed at Bell Labs. This operating system is very popular and widely used throughout the world. Basically UNIX runs on computer brands. It is due to fact that UNIX operating system is portable. Additionally, programs written on UNIX machine can be quickly and easily adapted to the other UNIX machines when required.
Who uses Unix Hosting?
With power and flexibility offered by UNIX, Unix is best option for many of the users out there. But unfortunately, this cannot be enjoyed openly. For those user who plan to use UNIX operating system, there are number of reasons that why Unix is best option. Initially, OS enables individuals to work on same machine at single time.
This also provides a relaxed environment for programmers with software tools, flexible filing system and integrated concepts. UNIX is suitable for remote login, file transfer programs, networking and many more.
Difference between Linux and Unix Hosting
There are number of points listed below showing difference between Unix and Linux operating system:
Unix is considered as proprietary system and Linux is an open source based system.
Unix based development is aimed on specific audience and platform whereas Linux is nuch more deverse. Linux has differences between the versions and as well as lacking the strict standards for environment, tools and functionality whereas Unix maintains the consistency between various versions. Unix tools, utilities and commands do not change when a new version get released whereas Linux commands, tools and utilities tend to get change over period of time.
In the terms of hardware system, commercial Unix is custom written for every system to cater to the specific needs whereas Linux has the base packages when required and need to install add-ons on system which you need. Linux was designed in such a manner that it is highly compatible on different devices and architectures while UNIX is limited when this comes on a point of compatibility with different platforms and architectures.
Unix kernel is not available while Linux kernel remains available.
When this comes to updated and bugs, both i.e Unix and Linux undergo vulnerabilities which should be fixed, updated or patched. Linux has an advantage since bugs die our early; the OS is under meticulous analysis from worldwide open source community.