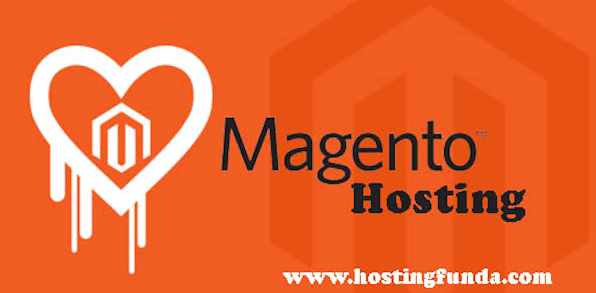 Magento is a fast growing and powerful ecommerce script, which is created by Varien.  This is an open source platform which uses MySql and Zend PHP databases. Magento gives great flexibility through modular architecture, and is completely scalable and having a very wide range of control options which the users appreciate.
Magento is world's favorite platform for online shops. Because of complexity of this software, most of the Magento web hosting companies offer the installation as service. Along the side hardware needed to operate Magento based web server, user get benefit from the experts which are much familiar with demand of Magento, i.e MySql databases and PHP scripting language. If you having proper architecture and knowledge in place to install software, then you need to order web server with enough of power to run system.
 Magento Community Features
Open source of Magento is an ecommerce platform, it is not a freeware edition. If you are agree and are able to take time to setup and configure software, then it is very little that you can't do with Community Edition. Here are some highlights which are most important features which are shared in both the versions.
Promotionals and Marketing
Wish lists and send-to-friend functions.
Email newsletters
Polls and Surveys
Multiple shipping options, including support for free shipping
New item promotionals
Display Recently Viewed items to customers
Packaged products and bundling
Category Landing Pages
Tiered pricing and volume discounts
Highly customizable coupons and special pricing rules
Upsell offers and cross promotionals
Display related items on product pages
Search Engine Optimization
Google Content API.
Popular search terms page
HTML Meta-data for products, categories and content pages
Popular search terms page
XML Site Map
 Site Management
Anti-spam measures such as CAPTCHA.
Tax calculation, based on multiple areas and customer types
Built-in CMS (Content Management System) for pages, blog posts, announcements, landing pages, and other content.
Batch import and export of all data (product, orders, customers, etc.)
Web Services API for third-party integrations
Internationalization and localization built-in, including currency support.
Web Services API for third-party integrations
Full customizable theming and templating engine
User types with customizable permissions
Manage multiple sites from one administration login
 Catalog Management
Easy to configure product groups and variations
Support for personalized products (embroidering, monogramming, photo printing, etc). Multiple configurable options for customer input.
Crowd-sourced tags and reviews, with full moderation capability
Search term rewrites and result-page redirects
Specialized pricing rules with multiple options and conditionals
Automated product image resizing and watermarking
Batch updates to product groups
Complete inventory management tools, with RSS alerts
Group custom attribute fields into attribute sets for quickly creating similar products within a class of items
Unlimited product attributes
Digital/downloadable products and sample excerpts
Variable pricing for different customer groups (retail vs. wholesale; members vs. visitors, etc.)
 Catalog Browsing
Category and product specific page designs and templates.
Breadcrumb navigation
Catalog search, with auto-suggest
Compare Products
Filter and sort by price or price range
Multi-layered navigation with search results and product categories
 Product Display
Share to social media.
Send to a friend
Wish list
Grouped products
Product options
Tiered pricing upsell
Availability (inventory)
Image zoom
Multiple images for a product
Shipping, Payment and Checkout
Order tracking.
Shipping rates calculated by weight, volume, and number of items
Flat rate and free shipping
"Bill Me Later" option
Accept checks, money orders, and POs.
Integration with multiple payment gateways, including PayPal and Authorize.net
Invoice billing
Shipping and tax estimates
Gift messages (per order, per product)
Saved shopping carts
SSL / HTTPS support for orders
Ship to multiple addresses in a single order
Checkout as guest or with account
Single page checkout
Order Management
New order notifications via email or RSS.
Order duplication and re-ordering
Custom Order Statuses
Call-center order-taking interface and assisted shopping
Shipping integration and label printing, with real-time rates from UPS, USPS, FedEx, and DHL
Multiple invoices per order
View, edit, create and fill orders from backend
Customer Account
– Access to downloadable products.
– Product reviews and tagging history
– Email subscription management
– Reordering
– Order status and history
– Tracking
– Wish list with commenting
Tracking
– Order status and history
– Unlimited Ship-to and Bill-to addresses, with default selection