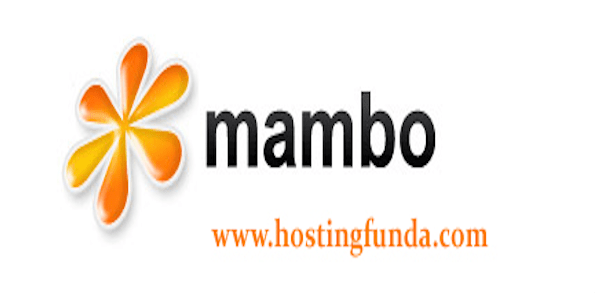 Mambo is very popular CMS, which is available free. You can use Mambo hosting to create corporate and small websites. It is very easy to manage website content using Mambo's backend. Mambo is being used all over the world to power community, church, schools, nonprofit outreach, ecommerce sites and government portals.
Mambo CMS has thousands of plugins and extensions. You can add shopping cart, image gallery and forum to initial Mambo Installation. This supports multiple languages. All Mambo features are being powered by a strong community all over the world.
Mambo Microsystems Ltd. is Kenya based top rated web hosting company which offers variety of web solutions. Mambo services include Cloud Hosting, VPS, Dedicated hosting, Reseller hosting and Shared Hosting.
Mambo hosting company offers custom application, SSL certificates and web designs for web development. This hosting supports wide range of programming environments including Perl, Ruby on Rails, Python and PHP. Mambo is an award winning Content Management System and is full featured which can be used for developing simple websites to complex applications.
Flexible Features of Mambo Hosting
Simple: User friendly Web based interface.
Easy to install: Mambo hosting supports FreeBSD, Mac OS X, Windows IIS, Linux. Web based installer gets up running within minutes. No complex procedures, and available for shared hosting servers.
Unparalleled Flexibility: Hundreds of add on products, plugins, extensions. These all include document management tools, templates for website, customer relationship manager, shopping and ecommerce carts, multimedia galleries and image, forums.
Save Money, Save time!: Once Mambo CMS set, this is very simple for non technical users to update and create content through an intuitive, web based browser editor. Mambo is designed to facilitate increase in productivity which allows to reap benefits of content value, efficiency and increased control.
Active Community: Strong and skilled development team with worldwide active community.
Multiple Languages: Language management enables message and brand to reach global marketplace. Downloadable language packs up to get CMS up and in running condition of language of choice.
Mature:  It's been 8 years old with more than 7 million downloads, Mambo is being used on websites all over the world to power from simple/personal websites to corporate extranets and intranets.
Customizable: Mambo is written in PHP, it is world's popular programming language to develop web based application. Inbuilt ability and flexibility of code makes it extendable and most powerful CMS available today.
Open Source: Mambo is free and licensed under GNU i.e General Public License as popular Open Source and Linux softwares. Mambo used version 2 of GNU, this means you are open to use Mambo and to modify, under terms of license.