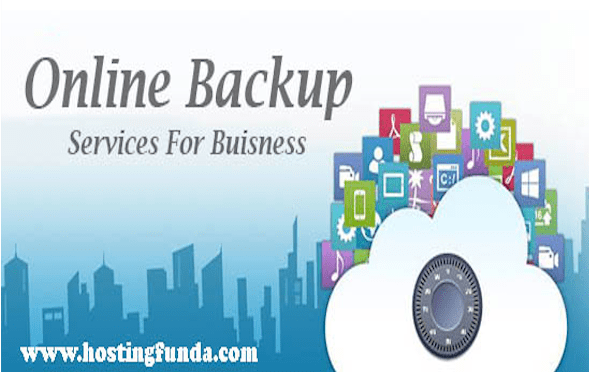 Online Backup Hosting Service
Online data backup is a method for storage in which data is regularly backed up over network on remote server, which typically hosted by service provider. Online backup services has become very essential as same as cloud backup. In days before term cloud was used, this simply meant backing up to service provider's website.
Customers pay service provider to handle backups, pricing based on the capacity, size of backup and frequency, bandwidth and number of users. An enterprise which uses online backup services own off site servers.
Organizations use traditional backup software to move data to public cloud. This process is just similar to the backing to tape or disk, except data goes over network to provider's website.
How Backup Works
SAAS based backup services automatically copies data to the another website via secure connection and allows on demand restoration by users. Online computer backup is a SAAS based product which get deployed on a server or appliance at company's data center.
Online backup system runs on schedule determined by a purchased level of service. An organization can be started with an online backup services in the multiple ways. An initial backup can stream over network connection. Depending on method used and amount of data, initial off site backup may take weeks or days.
Cloud backup services offer cloud seeding option for customer's first backup. Instead of doing initial backup over network – this can be time consuming for large amount of data, provider sends disk appliance to customer, who places backup data on appliance. Customer ships appliance backup to provider, who copies data to its own server. Subsequent backup needs only to move changed blocks of data over network.
By continuous backing up of data remotely, risk of data loss get diminished. With high speed connection and web browser interface, folders and remote files get stored externally.
Features and Advantages of Online Backup Services
Online Backup service is an alternate to on premises tape and a disk backup which is very cost effective, this takes more labor and time. Disk backup and tape are harder to scale, and very much prone to errors which results in loss of data. Online backup takes lots of work out of backing up the data for SMBs with limited resources and IT staff. According to Steven Rodin, Storagepipe online services:
Allows for reliable and quick restoration and data retrieval, minimizing downtime.
Enables offices to backup reliably and easily with no onsite IT support
Meets regular requirements and adhere internal policies
Optimize onsite data storage by getting old data off site
Data backup within staff constraint and budget
Online backup services can switch providers easily than the other forms of backup, so vendor lock is not major concern.