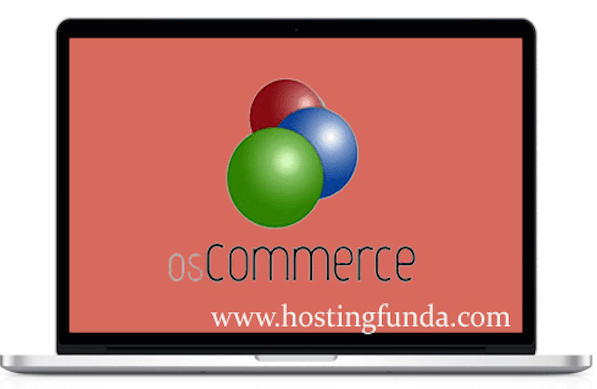 osCommerce is most widely used ecommerce platform for business. This is lightweight platform which features customizable nature, wide support network and resource efficient back end which allows to create e-commerce platform that business needs to get succeed.
Reason that Why Businesses go for osCommerce Hosting
osCommerce Hosting Exceeds the Standards of simple web Hosting
osCommerce hosting is an incredible hosting infrastructure with astounding customer service and exceeds needs of e-commerce for business. osCommerce is a popular open source shopping cart to build online ecommerce stores. osCommerce is eCommerce solution which is highly customizable, which supports payment processing, customer feedback, multiple language support, shipping, catalog creation.
This does not need any of the advanced skills and can set up with very little or no experience. Shared servers are being built up with enterprise class and fully solid state drive storage in a redundant RAID 6 array. Fastest oscommerce help you to optimize ecommerce store for superior performance.
osCommerce Security
osCommerce Web Hosting Accounts
osCommerce store in ideal shared hosting environment, which is solid combination of Cloud Linux OS, Pure SSD Storage and LiteSpeed Web server. CloudLinux is #1 commercial OS which is optimized for shared hosting servers.
This isolates every hosting account with some other accounts on same server and builds most stable and reliable hosting environment. This can effectively avert single site over utilizing server's resources and protecting accounts from different attacks including cookie hijacking, malware, SQL injection.
Multilayered DDoS protection for osCommerce sites
Level 1: Level 1 protection is an assured protection against DDoS with Mod_Security, Kernal Level tweaks and configured WebServer.
Level 2: A hardware firewall in the front of server which hosts websites has an automatic attack mitigation and detection up to 1 – 5 Gbps DDoS attacks
osCommerce Top Security
Malware removal and Free virus scan service is being provided under managed osCommerce hosting to keep emails and osCommerce website safe. Also a good quality network firewall and integrated application are being given to protect osCommerce websites from all of the known security threats.
Amazing features of customization of osCommerce make more easier. People who start an online ecommerce store find very difficult to get hands on with whole things like online. They need a website which satisfies needs and makes entire process stress free.
Customization is one option for them. Customization may be a difficult task, so however with osCommerce customization all these things become very simple.
When an idea that you want to see it turn in reality ASAP, seconds feel like minutes at that stage of project. Out of the box features of osCommerce provide faster and easier development in osCommerce.
If you were using paid other platforms for ecommerce development which you need, then you would be spending a huge amount of money on project. So money should not be a big issue when thinking to opt for oscommerce development because osCommerce is an open source and not have to incur any of the expenses for usage.
OsCommerce web developer will charge for amount of time which he/she will put in project, nothing more than that. So therefore, you need less money for your project.
To start with OsCommerce development you need PHP 4.1 enabled server on Mac OS X operating system, Solaris, Linux, BSD, Microsoft Windows. All in this you will find a good support for large varieties of shipping services and credit card processors.
So when using osCommerce you not to have worry about number of products which you need to add in your website. You can add 10,000's of products.