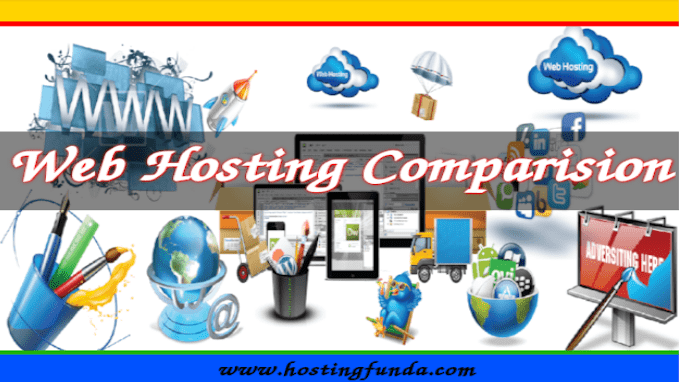 Looking for web hosting company for your next project? You can compare different tools to explore pricing and features of 2100 web hosting plans from 200 hosting companies. How can you decide which web hosting company you should know, or what kind of web hosting plan is good for you? There are too many people who rely on online ads and TV commercials.
People sign up for web hosting plans because they watch an inspirational ad at right time, and made commitment to realize their products, which are cheaper, better and easy to manage.  
Now you need to know exactly what you looking for:
Now big question is how to find right web hosting plan for online project
This is very obvious that you need to first figure out that what kind of website you want to set up. Website may be a one page brochure for offline business, a social media platform, an online store or a blog. You should think about expectations that what you are looking from your website, along with figuring out overall category of website.
Lots of people set up blog and then realize that what kind of product they want to sell. If you are thinking about to sell something on website, then you will need ecommerce software which will make this to happen.
Type of website which you want to run should be determined that what technology you need, in the terms of software application you will be using, you need to find web hosting plan which supports app that you hope to use. 
After this, you can read some reviews and check out some supporting features :
 Type of Websites and Technology to choose
If you are planning to run a website with combination of functionalities, straightforward content website, or to run a blog like a blog with store, best bet is a content management system like Joomla and WordPress. This would provide flexible and stable platform for doing number of common business activities via online.
For complex and large scale online store with large number of products, it is better to go with single purpose online ecommerce system like ZendCart or Magento.
Some other specific type of projects do well with applications. Like if you want to run a community forum then you have several options for Forum Management Systems.
Once settled down on technology which you want to use, then you can compare the tools to find hosts which specifically supports it. Remember to check out "Easy Installs" list.
 Choosing type of Web Hosting
There are number of different types of web hosting plans which are available, but most of the projects which will be served by one of two popular types of web hosting plans : VPS and Shared hosting.
 Shared web hosting involves many customers who share IP address and single set of computing web resources, which is widely popular and is very inexpensive. This is perfect for website for small scale businesses and nonprofit organizations  and blogs.
VPS (Virtual Private Server) hosting gives too much control and as well as a unique IP address and a big portion of server resources. This is typically right choice for online businesses and larger organizations.