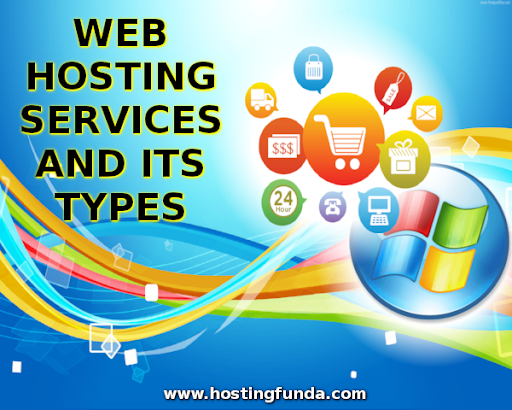 WEB HOSTING SERVICES AND ITS TYPES
WEB HOSTING
Web hosting service is a type of internet hosting service that allows individual and organization to make their website available via worldwideweb. Web hosts are that companies that provides  space on the server owned for the use by clients and as well as providing internet connectivity.  The most basic is the web page and small-scale file hosting where files can be uploaded via file transfer protocol or a web interface.
Many ISP offer this service free to subscriber. Individual and organization may obtain Web page hosting from alternative service providers. Personal website hosting is  a typically free of cost, advertisement sponsored, or inexpensively.
Business website hosting  has  higher expense depending upon the size and type of the site.Single page hosting is sufficient for personal web pages. A complex website call for comprehensive package that provide database support and application development platforms.
EXAMPLES(PHP,JAVA,RUBYON RAILS,COLD FUSION OR ASP.NET).These facilities allows customers to write or install scripts for application like forum and content management.
The host also provide an interface or control panel for managing the web servers and installing script, as well as other module and service application like e-mail. Some hosts specialize in certain software or services (e.g. e-commerce), which are commonly used by larger companies that outsource network infrastructure.
TYPES OF HOSTING:
1)FREE WEB HOSTING SERVICE
2)SHARED WEB HOSTING SERVICE
3)RESELLER WEB HOSTING
4)VIRTUAL DEDICATED SERVER
5)DEDICATED HOSTING SERVICE
6)MANAGED HOSTING SERVICE
7)COLOCATION WEB HOSTING SERVICE
8)CLOUD HOSTING
9)CLUSTERED HOSTING
10)GRID HOSTING
11)HOME SERVER
Some type of specific hosting provided by web host service providers:
1)IMAGE HOSTING SERVICE
2)VIDEO HOSTING SERVICE
3)BLOG HOSTING SERVICE
4)PASTE BIN
5)SHOPPING CART SOFTWARE
6)E-MAIL HOSTING SERVICE
OBTAINING HOSTING:
Web hosting is often provided as part of a general Internet access plan from ISP. There are also many free and paid providers offering web hosting. A customer need to evaluate the requirement of the application to choose what kind of hosting to the use. Such consideration includes database server, scripting software and operating system.
Most hosting provider provides  Linux-based web hosting which offers a wide range of different softwares. A typical configurations for the Linux server is the LAMP platform: LINUX, APACHE, MYSQL, and PHP /PERL /PYTHON. The web hosting client may want to have other services, such as email for  business domain, databases or multimedia services.
A customer can also choose Window as the hosting platform. The customer still can be able to  choose from PHP, Perl, and Python but may also use ASP .Net or Classic ASP. Web hosting packages often include a WEB CONTENT MANAGEMENT SYSTEM, so the end-user do not have to worry about the more technical aspects.