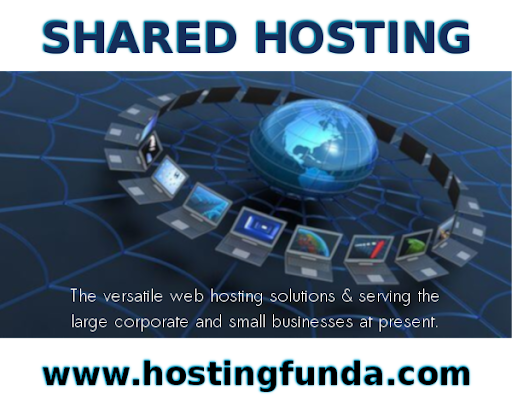 Facts about Shared Hosting
Web hosting is a huge online business, this is simply because every website needs to be hosted somewhere on the internet. Shared web hosting is where many websites share the same server – as a result you have to share resources and an IP address with what is generally a large number of other users.
Shared hosting is a good choice for small websites, such as personal blogs, as they only need minimal resources and bandwidth. There are some companies who provide free web hosting services. Shared hosting is considered to be one of the most popular hosting methods for many webmasters out there today. Nevertheless, shared hosting is still the most affordable hosting option available out there.
Shared web hosting is the best option for small businesses with average traffic. This type of hosting plan is suitable for websites or blogs that don't require much space and bandwidth.
It is cheap and offer lots of features. With shared hosting, all websites share a common pool of server resources. With shared hosting, you don't need to have a technical staff to run your website. Your web host takes care of every aspect of your hosting plan. All plans come with an easy-to-use graphical user interface known as a Control Panel.
Monitoring Your Server
What, now, are the stats you should be monitoring in general?
Uptime – Ping the server to check whether it is working or not.
Disk space — Monitor all partitions on their free space.
Memory Consumption — How much physical ram is being used and how much left by applications etc.
CPU utilization – How loaded is cpu.
Database monitoring – How many queries per second are being executed.
Network traffic – Is your server generating a lot of unwanted traffic.
Web hosting Limitations Why Commercial Is better than free –
Free hosting offers are never on par with their paid-service counterparts, as such cost-free options lack a myriad of features that are truly important to people who wish to attain business success. As made clear, those who would want to succeed in building businesses online should stop relying on free hosting services. By opting to use such cost-free hosting solutions, one would not only risk losing the respect of potential customers but would also suffer from multimedia limitations.
Benefits of shared hosting plan
• Inexpensive in comparison to other hosting platforms
• Simple hosting platform for clients with limited hosting expertise
• Physical security of data center location
• Physical safety of data center location