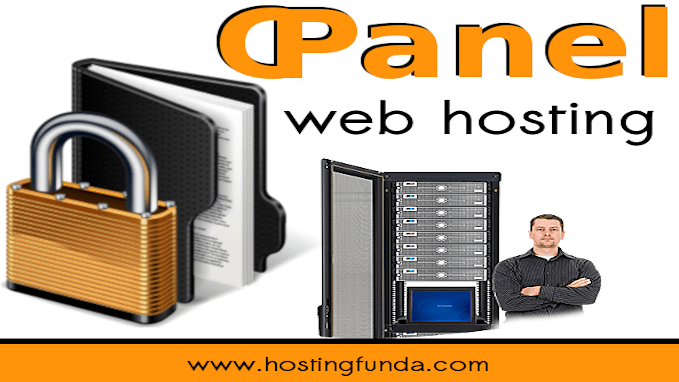 What is cPanel Web Hosting?
cPanel Hosting is a web site hosting on web servers powered by control panel. cPanel is a hosting panel with user friendly interface and intuitive which makes website management enjoyable and easy. Cpanel web hosting panel not only for a powerful interface but for great level, stability and security combined with CloudLinux technology and redundant server hardware with 99.9% uptime for hosting clients.
cPanel is Linux based web server management tool which uses graphical user interface to make web hosting easy for the people who have high skill level. It has tools for site automation with CRON that allows user to check the resource usage, domain setup and all other things which are needed for the server management.
Features Of Shared cPanel Web Hosting 
Fast Servers: Top hardware on shared web hosting servers is to provide best performance. Web servers have hardware of 32GB RAM, RAID10 powered by Dual Xeon processors.
User Friendly cPanel: cPanel is leader in web hosting control panel. To provide web hosting with best hosting experience, cPanel is being used on all the servers. Using cPanel user can manage database, upload files easily, can mail accounts and can do many more simple tasks.
Website Migration : You don't need a hosting expert to transfer your websites to cpanel hosting servers. To start with, you just need to order hosting account, website administrators will move websites to the hosting servers in smooth way with no downtime.
One Click Installer Script: All shared web hosting packages come with Softaculous Script Installer. Using Softaculous you can easily install phpBB, Drupal, Magento, WordPress, Joomla and many more popular Content Management Platforms in just few clicks.
Secured Data Center: Data center facility meets all the uncompromising power, security standards and cooling standards. Practically all details and every feature of facility is optimized for security, reliability and peak performance.
99.9% Uptime: An operating system which is designed specially for the shared hosting environment allows to guarantee of 99.9% uptime and best performance for hosting clients.