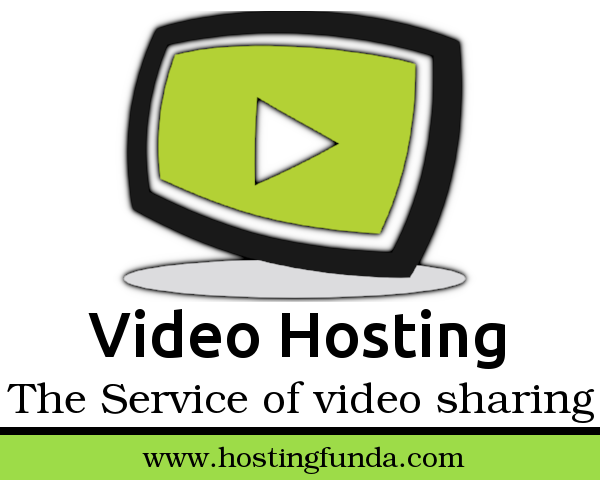 Shared Web Hosting Service
A Shared Web Hosting service is also known as Virtual Hosting Service. Shared hosting is a web hosting service where lots of websites stay on one web server linked to the Internet. The service must include system administration as it is shared by many users.  In common shared hosting will be inappropriate for users who need extensive software development outside what the hosting provider uphold.
Almost all applications planned to be on a standard web server work well with a shared web hosting service. But on the other side, shared hosting is less expensive than other types of hosting such as dedicated server hosting. Shared hosting typically has usage limits and hosting providers should have major reliability features in place. Shared hosting services usually offer basic web statistics support, web mail services and email, updated PHP and MySQL.
It also frequently uses a web-based control panel system, such as DirectAdmin, cPanel, InterWorx or one of many other control panel products. Most of the big hosting companies use their own custom developed control panel.
In shared hosting, the provider is generally responsible for installing server software, technical support, security updates, managing servers. Most servers are based on the Linux OS. Some providers offer Microsoft Windows-based solutions. A large portion of the shared web hosting market is driven through pay per click (PPC) advertising while some are purely non-profit.
Shared web hosting can be complete privately by sharing the cost of running a server in a collocation centre this is called cooperative hosting.
IMPLEMENTATION
Shared web hosting can be achieved in two ways: name-based and IP-based.
IP-based:
In IP-based virtual hosting, each virtual host has a different IP address. The web server is configured with many physical network interfaces. The web server software uses the IP address the client connects to in order to determine which web site to show the user.
Name-based:
In name-based virtual hosting, the virtual hosts serve multiple host names on a single machine with a single IP address.
DRAWBACKS
Name-based virtual hosts have some drawbacks:
They will not work with old HTTP/1.0 browsers that do not send the hostname as part of requests.
By default, they do not support secure websites using HTTPS.
173. Video Hosting- The Service of video sharing


Video Hosting- The Service of video sharing
Video hosing comes under the category of web hosting. It allows a user to upload videos on a server and cooperate with it. The users are able to upload their content by applications like mobile phones, laptops. Any type of content like video can be short clip or long in length, can be uploaded by host. It remains existing for the user and the user can use it. These kinds of websites are called as Video Sharing Websites.
The use of video hosting for users is that it crafts video content easily available without any hustle. You can create an ordinary place or a pool of videos for the user. It is a cost effective method which can implemented by less investment. 
Video hosting has a high scope in every field. Also in entertainment industry, it is being widely used. It is getting popular among people as it is quite convenient.
The next version or category of video hosting is mobile video hosting in which we can easily access video through mobile phones. Services like Dacast and Ustream are also evolved by which videos can be accessed through mobile phones and web oriented frontends.
Video hosting uses flash Video which is a container for video files which can be executed by using adobe flash player whose version is 6 or can be greater.
Youtube is a video hosting website from which user can watch number of videos. Thousands of videos are uploaded on YouTube whether these are commercial or user generated videos. The advantage of using YouTube over other video hosting devices is that the popularity of you tube is very much high as compared to any other self-hosting video service. It also gives some additional facilities such as adding comments, likes, dislikes etc. Any video which is uploaded on you tube is viral within few minutes.
Another advantage of using you tube is that you don't need to worry about the licensing. Of you are working as a self-hosting website then you have to purchase license for that. You tube provide a free platform without any licensing procedure.
In youtube navigation is very easy. User can type keyword for example, the most popular and it will show the whole content related to the most popular.
Youtube also allows its users to add some comments or feedback related to the particular video. This helps improving the video experience as per requirement of the user.