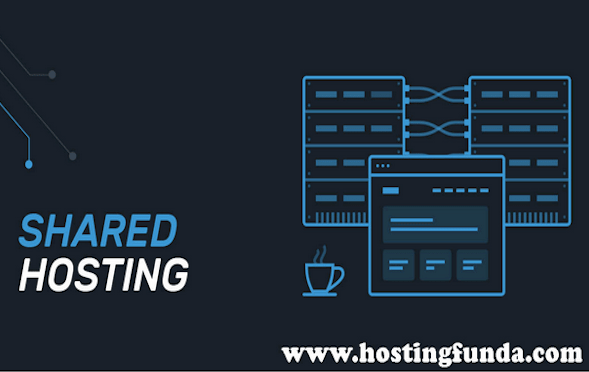 Shared web hosting is that type of hosting which is very common, where service provider hosts websites on a single physical server. As most websites do not use server resources, shared web hosting providers offer a stable service at very low cost. Most of the web hosts provide form of shared web hosting.
With shared web hosting, you can share storage on web server with one or more users. Since cost of hosting servers are being shared by users, web hosting providers offer much more affordable prices for services like these. All files are get exposed to users which are shared on same server.
If any user makes an error in scripting, all the users will affect which are hosted on the same server. Therefore to low down chance of happening, users are subscribed to the Shared Web Hosting Services are not authorized to run programs.
A shared web hosting allows multiple websites to utilize only one web server. You will be not be having idea that what websites you have shared resources of a web server with. Each of the customer have limits on total amount of the web server resources which they can use. Shared web hosting is most economical and cheapest option for needs. Shared Hosting comes up with limitations.
Features of Shared Web Hosting
Instant Activation: All the packages using Shared Hosting get instantly activated. Just to complete registration and procedure of payment get live instantly.
Full Control 24×7: There is nothing to stop from controlling accounts round clock with user friendly cPanel. A full ftp access with full control of account, files, modifications and add on configuration.
Unlimited Autoresponders of Email: Email Autoresponders in Shared Web Hosting helps to power up your business and help to make dig out more money from your business.
Support for Database: Shared web hosting includes support for database. Having an access to database is very much important if you plan to install Shopping carts, dynamic pages, Blogs, Forum, Scripts and other utility. Shared Hosting supports PostGreSQl, MySql and MsSql (Windows Hosting).
Corporate Email: You can communicate your business name professionally using corporate email services. All of the hosting accounts come up with built in email accounts which will let to promote business professionally to customers and colleagues every time when you will send email.
Unlimited Email Forwarding: All email boxes come up with Unlimited and Free email forwarders. This allows to create email addresses which diverts emails to the other email address of your choice only. This feature supports shopping carts, dynamic pages and blogs.
Shared Hosting is being supported for:
To give email box to someone but this don't want to allot any email space.
This does not disclose original email ID in the public places like newsletters, visiting cards, brochures and websites.