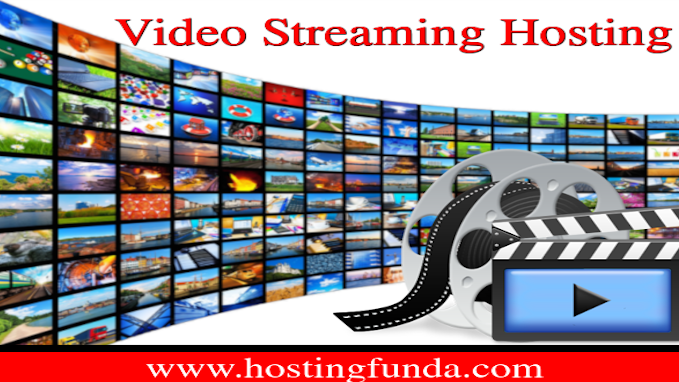 Video Streaming Hosting Service allows user to upload and share royalty free videos, business related or personal videos to watch them legally. User generally upload video content via hosting website, desktop or mobile application, or any other API.
Type of video content stores video on server and offers an ability to user to enable different types of embedded links or codes which allows other to watch video content. Website which is mainly used as video hosting website is called video sharing website.  
Purpose of Video Hosting for Users
Saves hosting cost on bandwidth.
Create a common path to watch and share video content.
It makes experience as user friendly, where video streaming or video uploading does not need advanced knowledge of web programming. This commonly achieved by web browser and can be done with little programming experience.
Free Video Format: Some of the websites prefer to use open source format of videos like WebM and Ogg. Compression format which are being used for open source video are VP8 and Theora.
Mobile based video Hosting: Most recent application of video hosting services is in mobile web 2.0 arena, where other mobile content and video can be easily delivered to and accessed by Mobile devices.

Some video hosting services like Ustream and DaCast have been developed and means by which these videos can be watched using mobile devices, a web based frontend mobile oriented device for video hosting services which posses equal capability and access to the desktop oriented web services and yet have to be developed. Mobile streaming software Qik allows user to upload videos from cell phones to the Internet.
Videos then will be stored online and later on can be shared to the various social networking websites like Youtube, facebook and Twitter. Videos then will be stored on servers and can be watched using mobile devices and website.
There are some main features of using Video Streaming Hosting 
Encoding and Uploading: All of the hassles get removed from device and comes down to the video format and then codes and ensure that videos and encoded properly and get delivered to all of the devices.
API and Developers: Custom solutions and Integrations are build up by using 33rd party platforms to develop powerful APIs.
Video Management: Most powerful and very easy to use CMS system has been bundled with lots of features and save time when managing the media.
Video Analytics: Depth analytics are easy to understand that you videos are very helpful to grow you business and help in increasing the user engagement. 
Playlist & Players: A wide range of highly customizable playlist and video players is available in video streaming hosting with HTML5 and this supports to work on all of the devices.
Video Security: Secure and private video hosting with Domain name, IP, Geo, Password and Content Encryption protection.
Global live video CDN: Live broadcast and video streaming is done for audience around the whole world. This happens due to only super fast CND i.e Content Delivery Network.
Pay-Per-View : Just start making money from today by selling live events, subscription basis, video courses and many more.