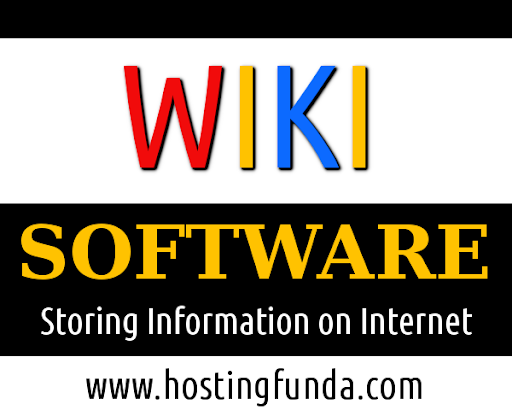 Wiki software- A collaborative software
Wiki software is a collaborative software that runs a wiki, that is a website that allows its users to create as well as collaboratively edit the web pages via web browser.
Wiki software originated from an older version of the control systems that was used for documentation and software in the 1980s. By the mid-1990s they had web browser interfaces. However, they lacked in some of the the abilities to create links between internal pages without writing the HTML code.
A page naming convention was used to simplify this, CamelCase, that was originated by Ward Cunningham in 1995, indicated the intent to create the internal link later on, as it required no HTML coding. 
A wiki system usually is a web application that runs on either one or more web servers. The content, that has got all the current and previous revisions, is usually stored in some file system or in some database.
Wikis is a kind of web content management system, which is commonly supported by the off-the-shelf software that offers the web hosting facilities. There are currently dozens of wiki engines, in a variety of programming languages that includes both an open source and the proprietary applications. These vary in the platform support, the support is given for natural language characters and its conventions.
Types of usages that wiki provides are:
There are three types of usage for wiki software:
Public-facing wikis are wikis that is read by anyone and the contents can also be edited by anyone, though sometimes registration is required. Among the public wikis, dominant software is MediaWiki.
Enterprise wiki software is a software that is meant to be used in a corporate context, especially when it comes to enhance the internal knowledge sharing. It tends a greater emphasis on features like access control, document management and integration with other software.
Personal wikis are the software that is specifically designed for running the personal wikis that include NotePub, Pimki and Tomboy.