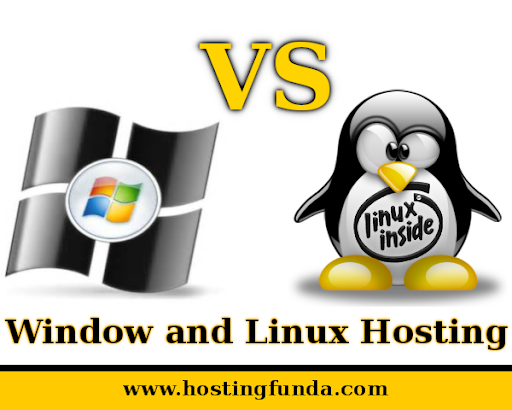 Comparison of Window and Linux Hosting
In the today's world people are using many operating system and among them the two which are used widely are linux and windows operating system. Linux is the most prevalent os because of its many features and the cost related issues. It is inexpensive and easy to install. On the othrr hand windows have the world class
support. Also one thing should be noted that there are many similarities and dissimilarities in the way they work. There is a difference as far as security is concerned and on many times windows are more vulnerable to the Spyware.
The first thing that is noticed when a user gets connected to a server is that how they access the back-end of their websites. There is a difference that we perceive in these hosting. The idea is of sharing and transfer of files. Both system have FTP access, but linux is the only os that provides us with telnet access as well. It is not that window cannot get access to the telnet but the thing is that the it rarely provided by the hosting admins.
Linux hosting
Linux Hosting is a very good alternative for those who don't want to choose windows hosting. Linux and Windows both want to have more advantage when it comes to the operating system for affordable web hosting. Both platforms have different strengths and weaknesses. These services offer cater for the specific needs of online businesses.
Linux servers are extremely beneficial to Internet entrepreneurs and publishers. Five benefits of using the Linux operating system are:
1) Open Source Platform
2) Flexibility
3) Pricing
4) Security and Reliability
5) Speed and Simplicity
Window hosting
Window hosting also known as Microsoft Windows Script Host is a service provided to users in context to windows operating system that provides scripting facilities
to the users with some additional features. Window script host is language independent as it provides a flexibility to write in many different scripting languages.
Advantages
Window hosting offers a lot of advantages.
Easy to use: If you know the basic working of window operating system then it would be very easy to learn and use. It is very easy to learn for the beginner.
Access Compatibility: Window server helps to access data from the database and integrate it. With window hosting the task of integration is very easy.Development: If the user wants to work with windows development programs then UNIX operating system doesn't support the development languages but window server supports this feature.
Stability: Window hosting is highly stable in its performance.