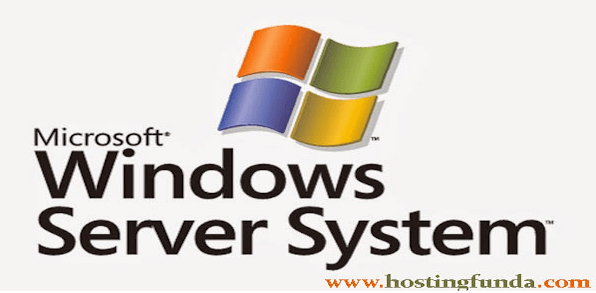 WINDOWS SERVER 2003 HOSTING
Windows 2003 server is an operating system by Microsoft server. It is an enhanced version of Windows bundled with a web server, it is more powerful, secure and compatible as the previously Windows released as Windows 2000 operating system.
It depends on your requirements that what you choose of one of the several Windows Server 2003, as new Window servers have better security and supports latest technologies.
A web server is a device which manages resources of a computer network. This responds to requests of computer network for services like printing, data storage, communication.
Every server performs different functions, and this often referred as dedicated to a specific task. As a web server, Windows 2003 is much more efficient than consumer operating system as it comes to a corporate communication and networking, hosting of Intranet/Internet, databases.
Server 2003 was released in 2003, and has final updates in 2007. Mainstream support was discontinued in 2010, Microsoft offer consulting level which supports through 2015 and paid commercial support.
Microsoft released many new versions of server technology, like Windows Server 2012 and Windows Server 2008. A planned server version 2016 is being expected after release of consumer level Windows 10 OS release.
Features of Windows Server 2003
Windows Server 2003 comes with pre installed IIS i.e Internet Information Services, this is an upgraded to version 7 or 7.5.  Few other crucial tools were also introduced:
Improved capabilities for Message Queue, allow different applications to run which use specific ports for transferring information of different protocols.
Role based web server admin – this allows different tiered levels of control and accessibility which are based on privileges and permissions of every user.
An active direct functionality, this allows deeper control of classes with system, and allows multiple instances of directory web server.
Much better tools for command line and scripting capabilities, as a part of Microsoft's initiative at a time to create the command controls.
Introduction of a timer which restarts server if operating system ceases to give response.
Core Features of Windows Server 2003
Windows Server 2003 Web – This focus on web hosting applications and creating those applications, as a combination of XML web services and web pages. Heavy web integration is being provided with ASP.NET and IIS6 technology. So, terminal services not are being included while installation. Server 2003 version runs on 32 bits and allows for 2GB RAM and 2 Physical processors.
Windows Server 2003 Standard – It is aimed towards medium and small sized businesses, the Standard Edition is set to support printer and files which share on dedicated network. This allows 64 bit version and capable to use RAM upto 32 GB.
Windows Server 2003 Enterprise – It is aimed to the large businesses, an operating system runs on computers of 8 physical processors and is meant to scale the cluster using Microsoft Cluster Server software with a RAM which supports 64GB RAM. Additionally, this operating system is being used on Itanium architecture, this supports RAM upto 2TB.
Windows Server 2003 Datacenter – This version was created mainly for a Itanium architecture, for largest possible data clusters and strongest support for that which is categorized as a SAN i.e Storage Area Network. Special Windows Sockets can also be used to emulate TCP/IP channels and can communicate over these channels in SAN without any kind of software modification.