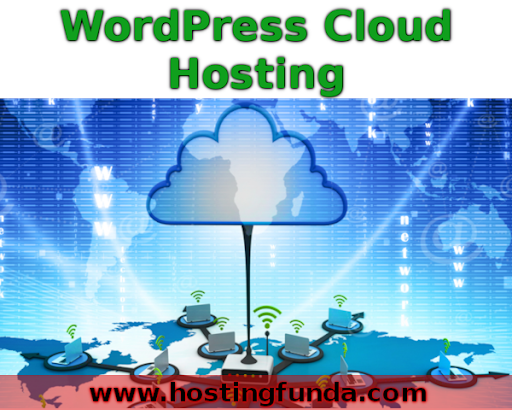 WordPress Cloud Hosting: Why it Rocks!
Starting discussing about WordPress, it is so much popular that almost everyone is familiar with it. After all, it is one the largely widely-used platforms in the world for website building and blogging. The main reason why WordPress is so much popular is because it offers complete customization and allows full control to the user.
By the help of WordPress, we can easily code and customize pages as we need to. We can add new blog posts, remove comments and install a lot of plugins. Whether we are a web developer or a total beginner, getting started with WordPress is enormously easy.
What's So Awesome About Cloud Hosting?
Cloud hosting is the fresh, hottest trend and also a very popular marketing buzzword in the hosting industry. The main reason for it is because cloud hosting has key benefits over the regular shared server, virtual private server (VPS) and dedicated hosting server.
"In the cloud" means that a website is not hosted on just one server but spread across multiple servers, which act as one single system. So instead of just depending on just one machine for resources like RAM, disk space, bandwidth, in cloud hosting, we can draw resources from multiple servers,empowering us to scale our website as we need to.
The major feature of cloud hosting is that it allows us to add and remove resources when needed.
Wodpress + Clouds
WordPress cloud hosting mainly means that our WordPress website is scalable, with all the features of cloud hosting. The key thing here is to understand why WordPress hosted on the cloud is better than a WordPress site hosted on a dedicated server or a shared hosting plan. Some features WordPress cloud hosting offers:
WordPress Optimized Server:
All the cloud servers are completely optimized to run WordPress effectively. Also our hosting company has a technical team that is familiar with WordPress, so we can handle any server-related issue. Each cloud server is systematically tested by running different versions of WordPress and fixing any matter that could arise.
Managed Hosting with WordPress Experts:
WordPress cloud hosting solutions are completely managed by system administrators, techniciansand database admins. WordPress related problems are solved by a team of WordPress experts.
Security:
WordPress is an extremely popular CMS application is also one that is attacked mainly by hackers. So Secure WordPress cloud hosting is offered with:
1) Redundant Firewalls
2) DDoS Protection
3) Custom Firewall Rules
4) Automatic Core/Plugin Updates
5) Malware Scanning
6) Admin Access Controls and much more
Conclusion
WordPress cloud hosting is the top and most cost-effective way to host a website. Cloud hosting is a trend that will stay here because of the many benefits that it has to offer.