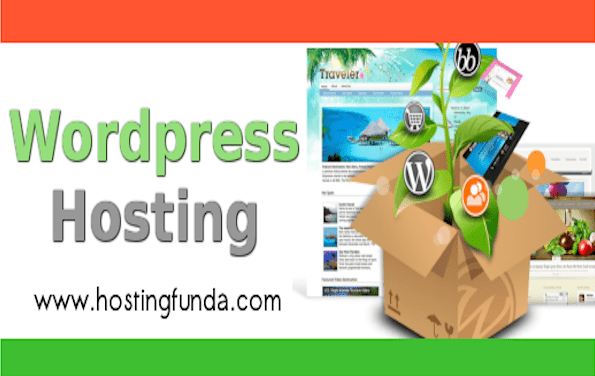 Managed WordPress hosting is a concierge service where all technical aspects of running WordPress is managed by the host. This includes security, speed, WordPress updates, daily backups, website uptime, and scalability.
Websites with CMS are much more popular with mid and small scale businesses which appreciate simplicity and value versatility. Examples of famous CMS are Drupal, Joomla and Ghost. Another CMS which is one of the versatile and simplest applications is WordPress.

WordPress is an open source and free CMS with system of templates and plugin architecture. WordPress is like many other CMS competitor which is a template based solution.
Users can choose a theme using wordpress hosting and can customize this theme according to personal preferences and then website is ready to go. Using many plugins and addons available in WordPress makes things better. WordPress can create any of the website imaginable. This software creates blogs, social media, commercial  and some special interest sites around the whole world.
This application is free to download from WordPress.org. With basic frameworks of WordPress, site can run in few minutes. Downloaded installation is more intricate but a web admin should be able to get WordPress website up quickly. WordPress is free as there is no extra monthly cost of hosting except premium plug-ins and custom themes. For large databases,  shared media files and big photo galleries should plan according to budget.
Features of WordPress Hosting
Website Backup: Getting backup of WordPress website is first line to protect data of  website. There are number tools which are compatible/pre-installed with WordPress hosting and allows to take backup of website.
Automated WordPress Core Updates: Running WordPress website on latest version of software is very critical from stability standpoint and security. WordPress hosting providers give regular updates. So, your website is secure and without any threats.
Single Dashboard: WordPress Hosting is eligible for those websites owners who look forward to host more than one  website. Using this feature, a user can keep track of and monitor all WordPress website using single cPanel or dashboard. User get access to WP admin, which is command line interface to do task on WordPress admin.
Caching: There is another very important feature of WordPress hosting which makes load of the website to blaze fast. The cache feature improves overall performance of website and enhances user experience of website. Quick loading is beneficial for setup of e-commerce.